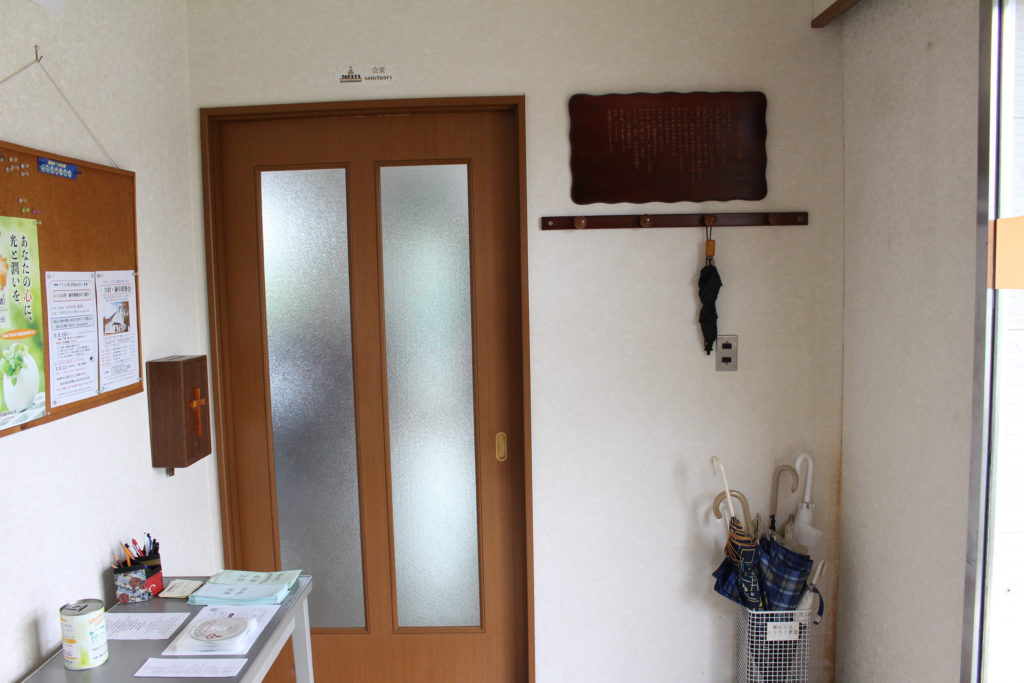 Go to the right from the entrance to the sanctuary.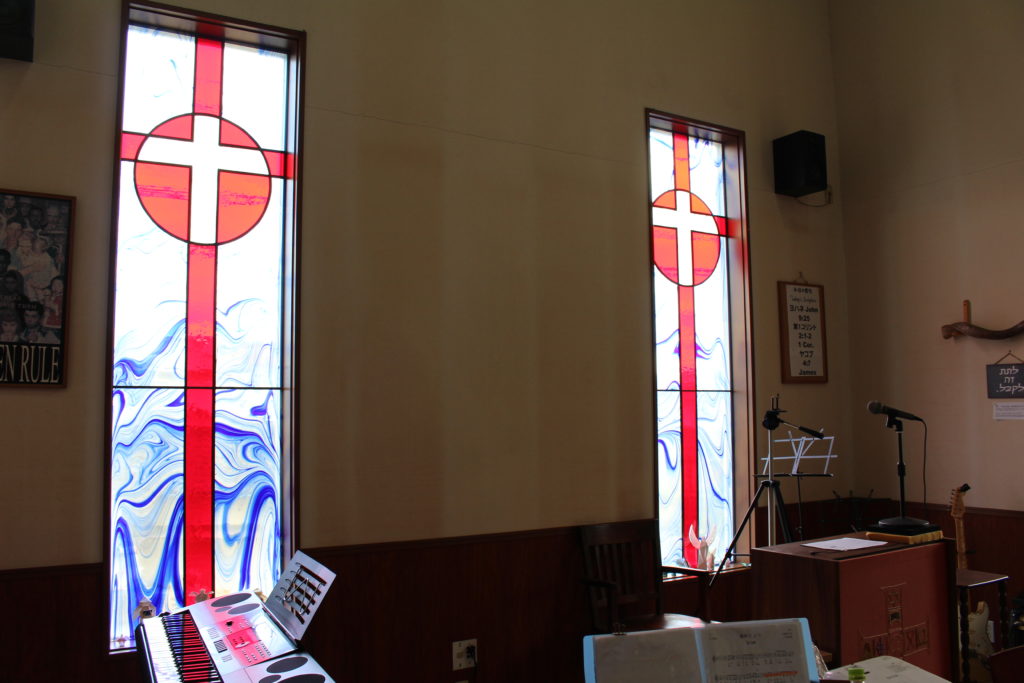 The stained glass is impressive.
In the stained glass cross, the red circle represents the Japan flag, the cross itself represents the fact that Christ died for Japan, and the blue lines represent the living water flowing in the river of God.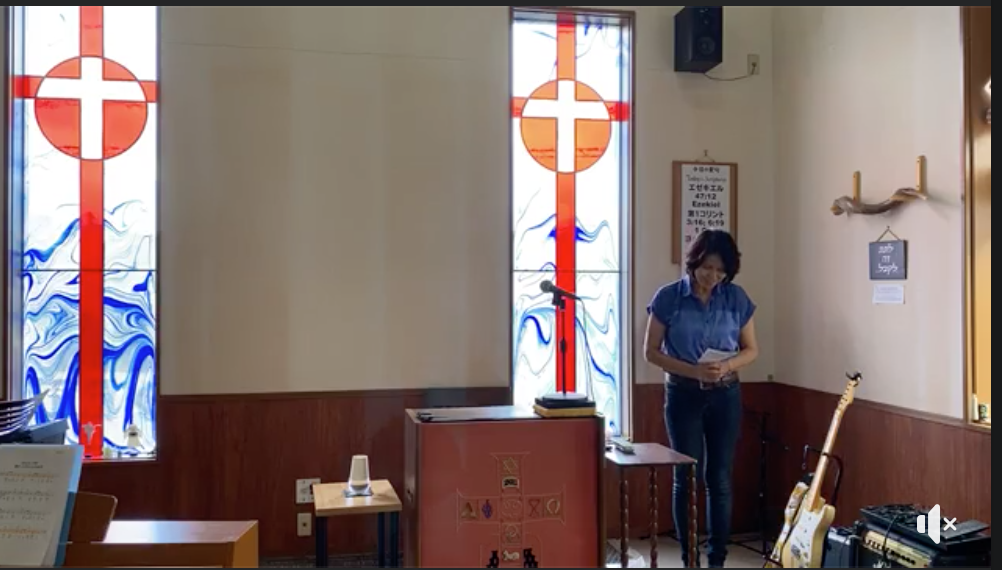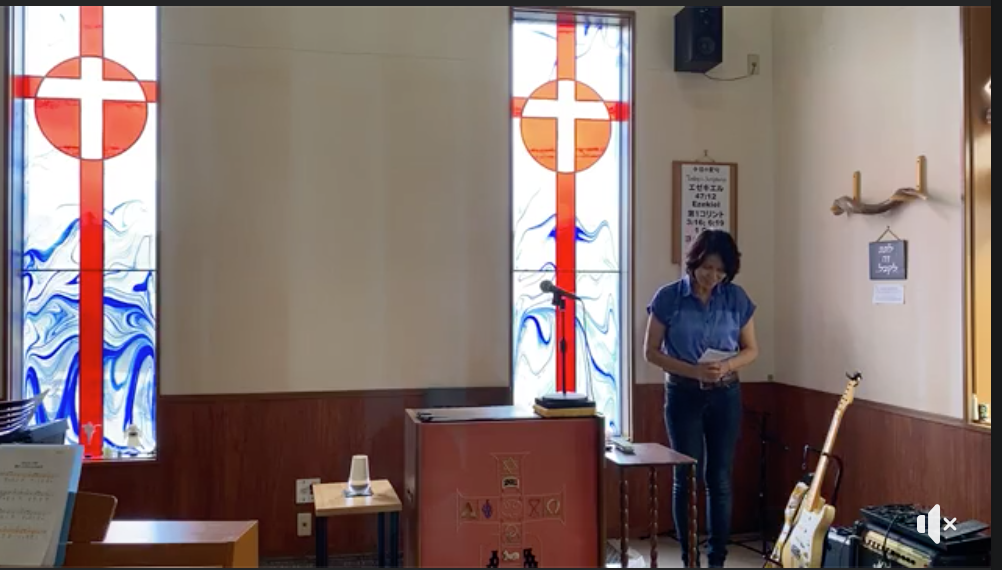 Stream live on facebook.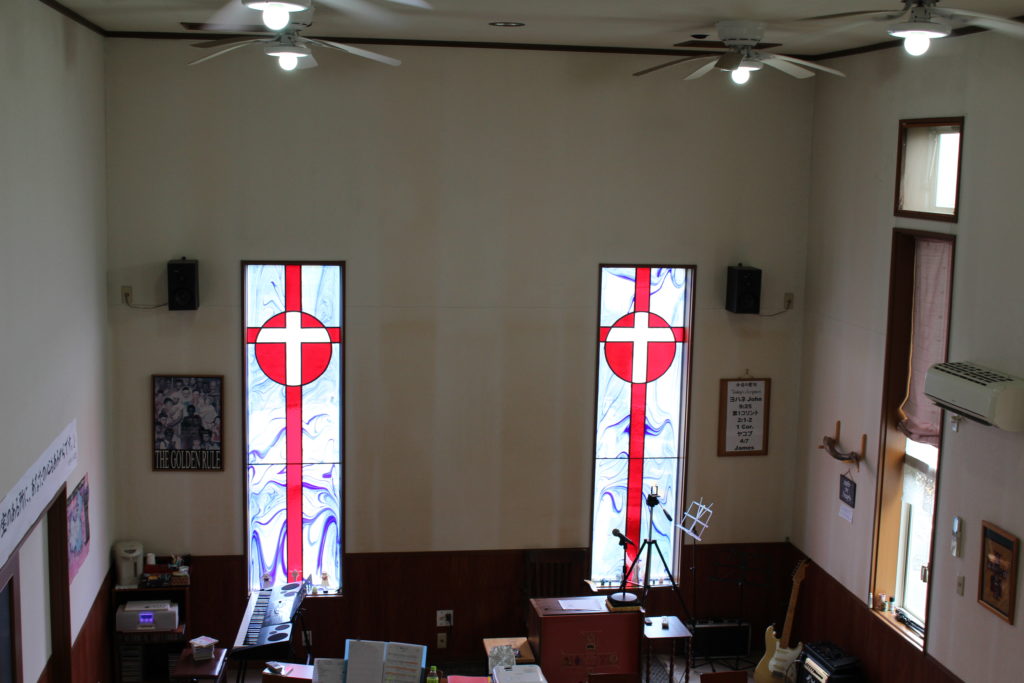 This room's ceiling is high.  You can climb up stairs in the back of the room.
There are computers and machines on the second floor there.