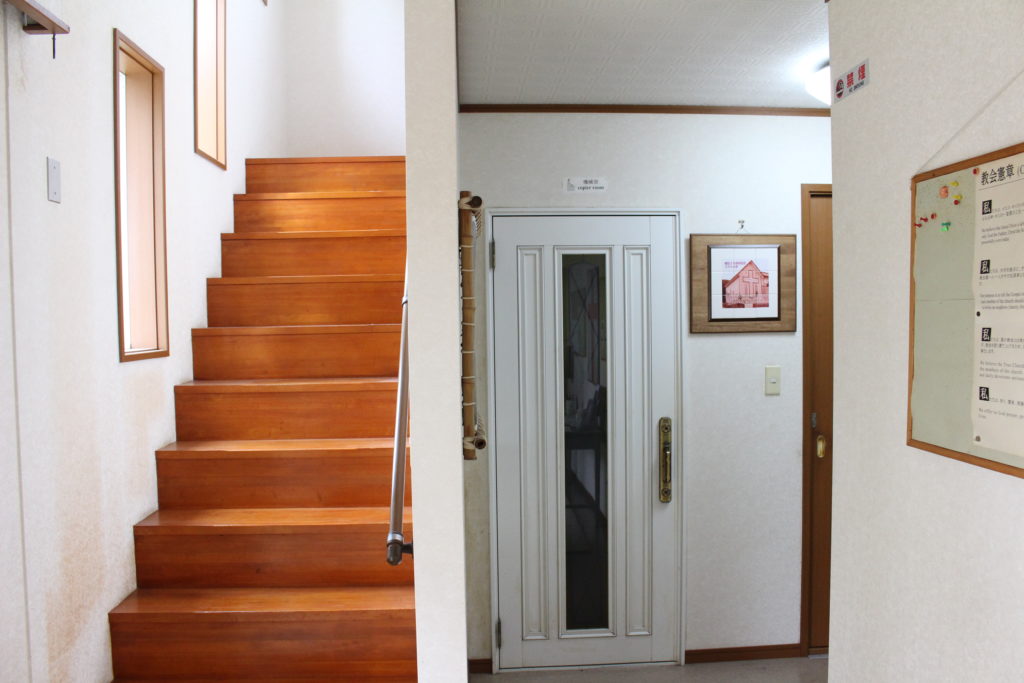 If you go to the left from the entrance, you will find a staircase and a machine room.
There is a classroom with a library on the second floor.
There is a copy machine in the machine room. There is a corridor in front of the machine room.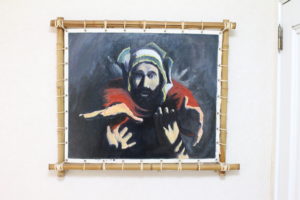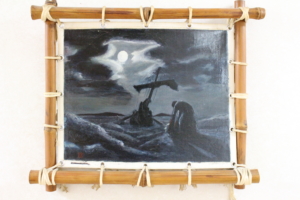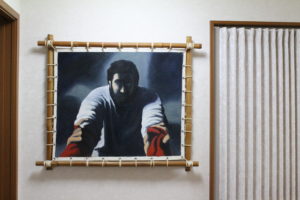 These pictures are displayed in the corridor.
The three pictures create one story … from Matthew 14:30-31.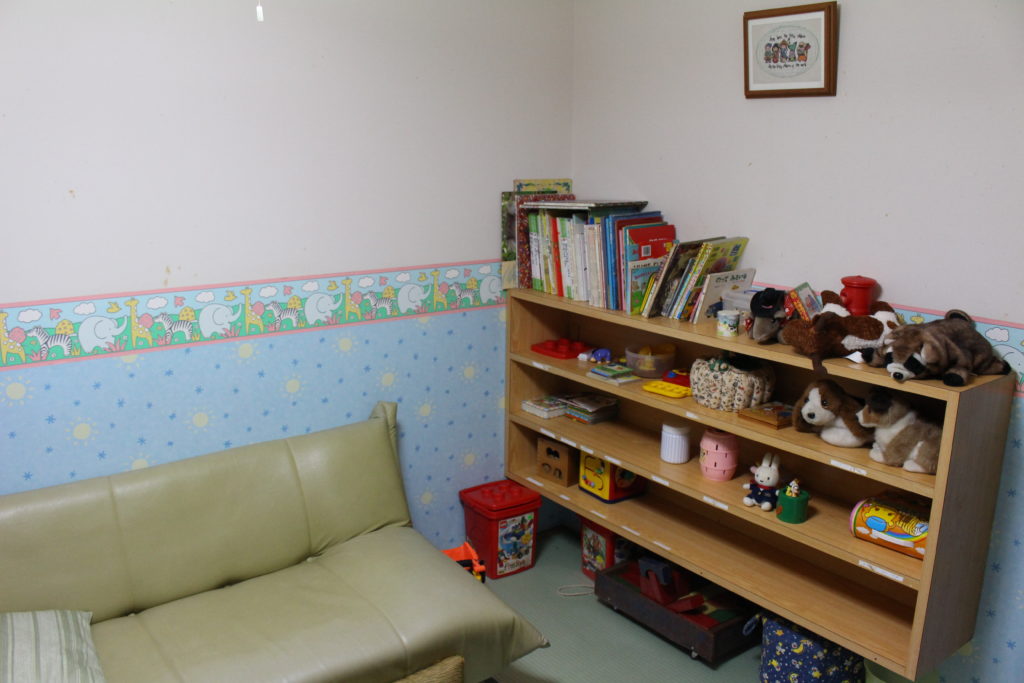 This is the Mother and child room.
This is a soundproof room. It's not noisy when a child cries.
You can hear the worship audio from speaker. You can see the worship from the window.
When you don't want to be seen, close the curtain.
There are nostalgic toys.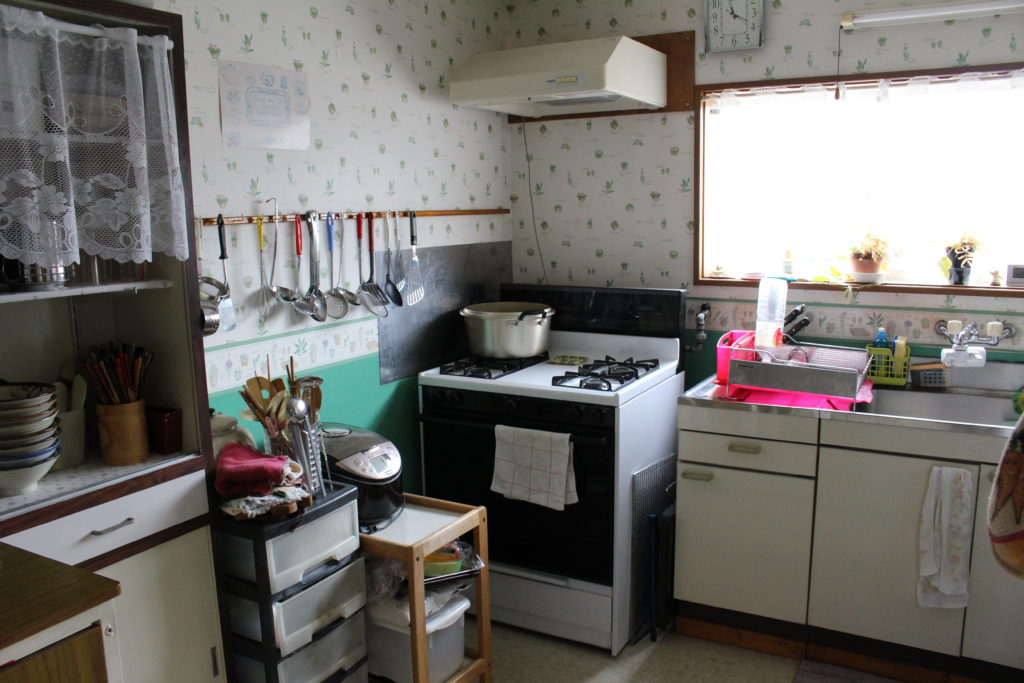 This is the kitchen. There is a stove brought from the United States.
When we have a lunch and dinner, we cook here.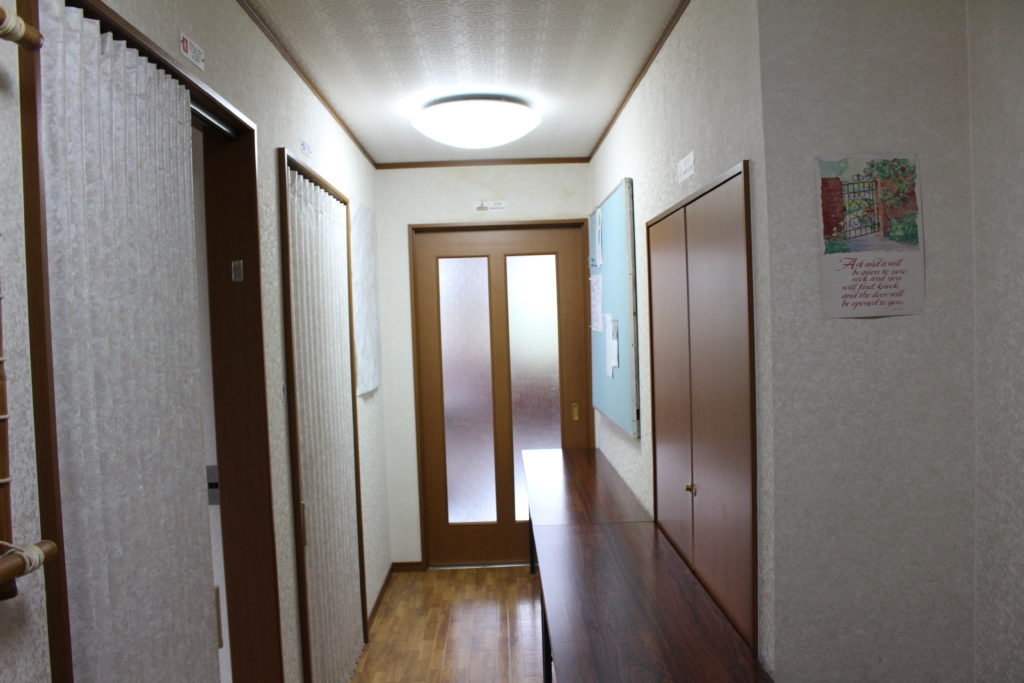 This is the corridor. The back is the sanctuary.
The left is the toilet. The first is for women. The second is for men.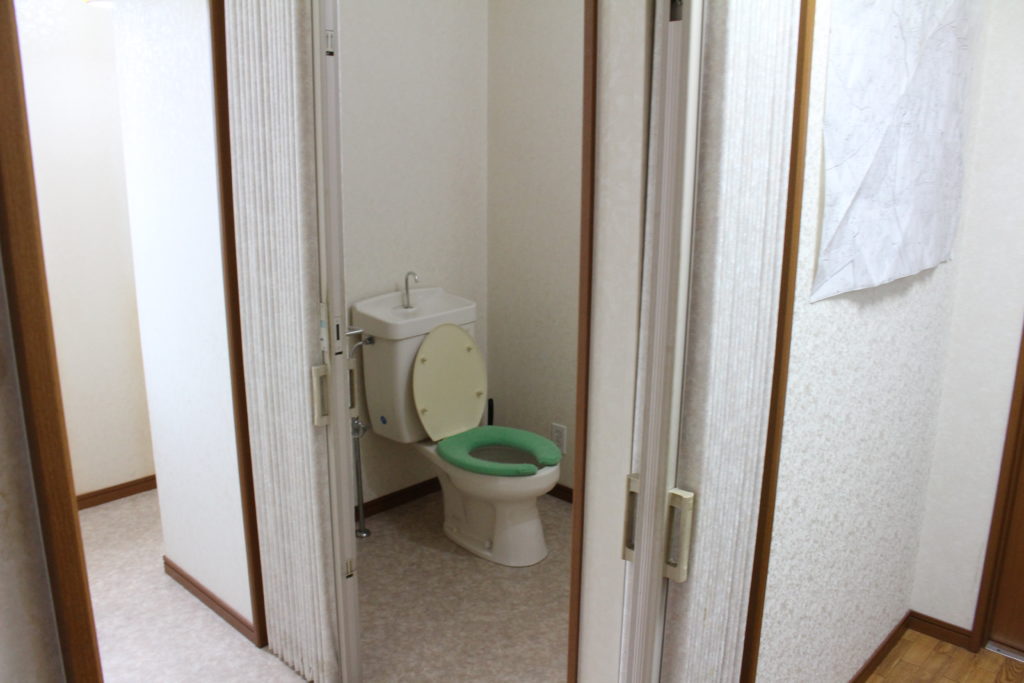 Both the women's and the men's toilets are wheelchair accessible.